Family Shows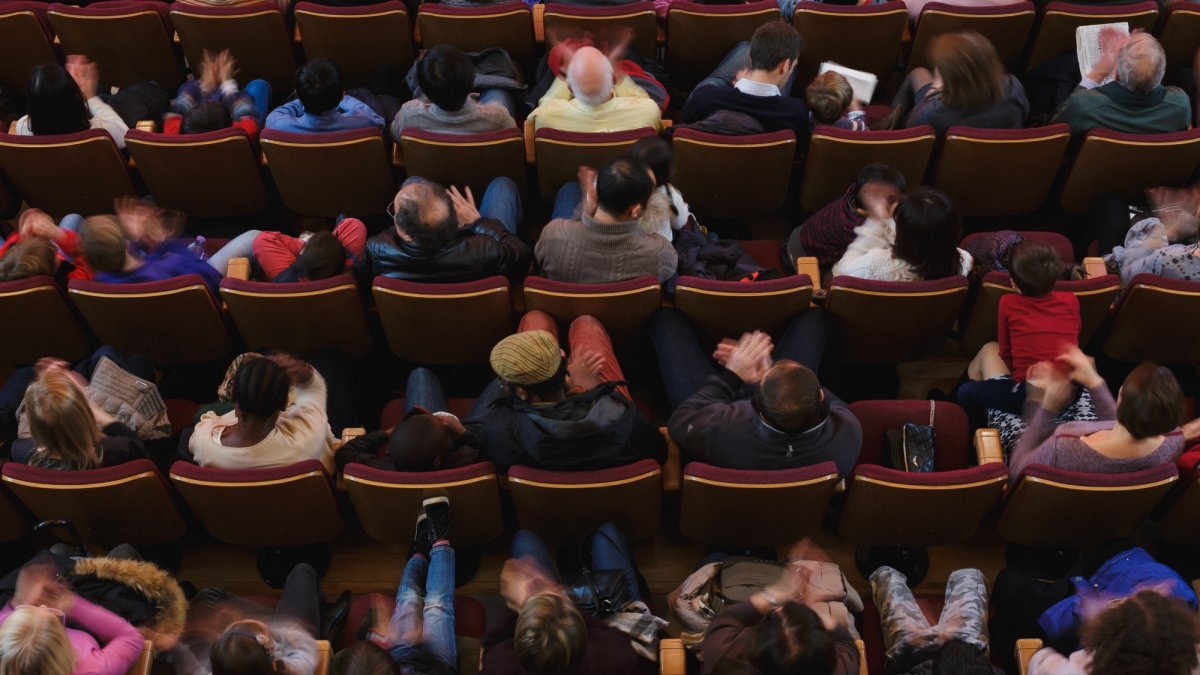 Evelyn & The Yellow Birds
Evelyn, a young woman living in Jamaica, decides to travel with her new husband to England under the promise of exciting new work opportunities. Having settled into life in London, Evelyn realises that her new home isn't everything she had dreamed of, and misses the familiarity of island life. She cannot work as the mathematician she always dreamed of being, instead becoming a cleaner whilst taking care of her growing family. A little lonely and a little bored, Evelyn finds a new market selling exotic fruits and is transported back to her island, remembering the sounds, scenery and sunshine of Jamaica. This tiny piece of home away from home gives Evelyn new hope. Over time, she is able to join a welcoming community of fellow Caribbean migrants, and London becomes her happy home.

Presented by Cherise Adams-Burnett, Evelyn's granddaughter, the show explores jazz music and its Caribbean influences through this heart-warming tale, with a live band accompaniment.

This is a perfect way for the whole family to learn more about the melting pot of influences across the jazz genre!

Catapluf
Catapluf's Musical Journey is a work by multi-instrumentalist Adriano Adewale, featuring Catapluf, a character, whose imagination sends him on a musical journey, travelling to places where anything from saucepans, water, drums and even the human body are turned into musical tools, in this thrilling performance. 'Captivated by the array of instruments and sounds, within minutes the children were involved; moving and responding to what they could see and hear.' (Sophie McLoughlin, Music teacher, Latchmere Primary School, Kingston-upon-Thames) Originally commissioned for the EFG London Jazz Festival in 2013, and created by percussionist and composer Adriano Adewale, this family show is packed full of music from every corner of the globe. It features Jenny Adejayan on cello, Marcelo Andrade and Giuliano Pereira both on saxophone, flute and guitar, Andres Ticino on percussion and Adriano on drainpipes and everything else!

Family Jazz All Stars
Family Jazz All Stars is a family focused show in which highly accomplished artists provide a fun-filled tribute to jazz singers past and present. It's an informative, fun and upbeat whistle stop journey through the genre, including jazz standards from down the years and distinctive takes on popular classics.

Previously, singers such as Zoe Gilby and Juliet Kelly have led the concerts, which are perfect for all the family, from children to grandparents.

"We had a great time at Zoe's concert for the EFG London Jazz Festival 2016. Her performance was very captivating and it was really great listening to Jazz music for the first time. It was really cool because Zoe also sang well-known songs like I Wanna Be Like You from The Jungle Book, which made the music more accessible. She managed to get the audience to interact too and we did a fun quiz about instruments and songs as well."