Upcoming Serious Livestream Sessions include Julia Biel and Justin Adams. Also, for the first time in our series, we have two sessions back to back next Friday with Duncan Eagles and Max Luthert in Million Square at 7pm, then Imagining Ireland performer Lisa O'Neill at 8pm.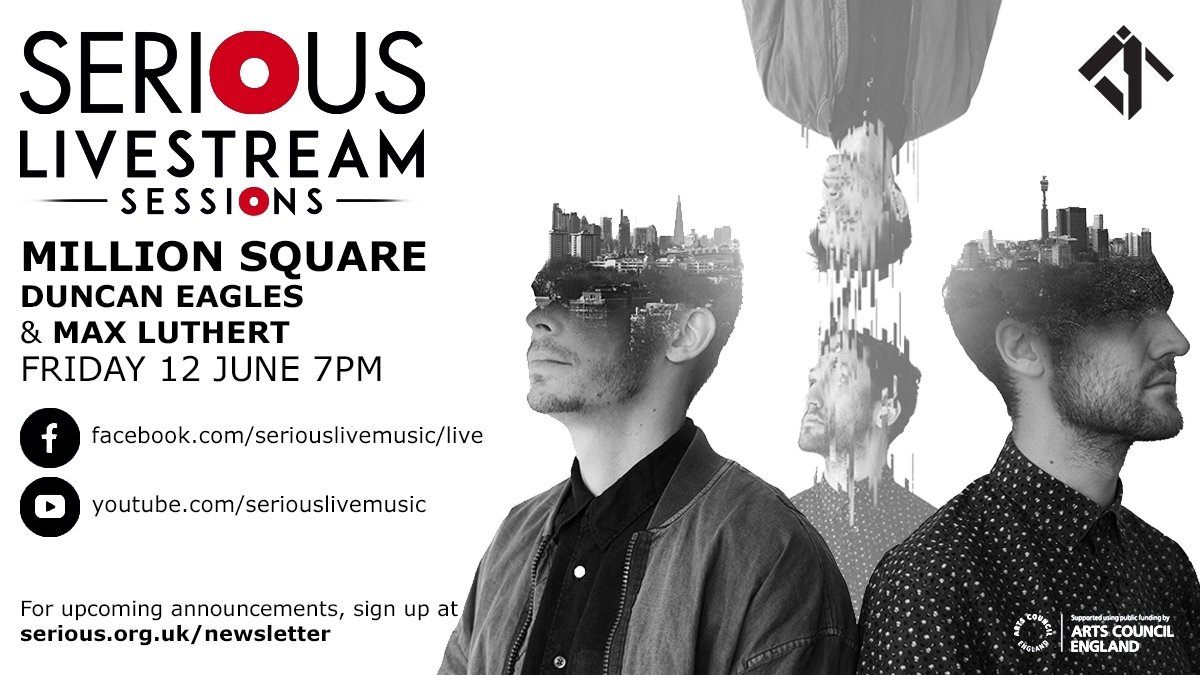 MILLION SQUARE | Friday 12 June | 7pm
Saxophonist Duncan Eagles and electronic artist Max Luthert join forces in this mix of multi-layered digital beats and floating jazz saxophone licks
'Million Square are a band I'm particularly excited about. Led by two eclectic and masterful musicians. They're on the fringe of electronic and acoustic brilliance' (Moses Boyd)
During their Serious Livestream Session, they will be performing their brand new release Spirit Bloom as well as some tracks from their previous release Between Suns and an exclusive performance of their upcoming single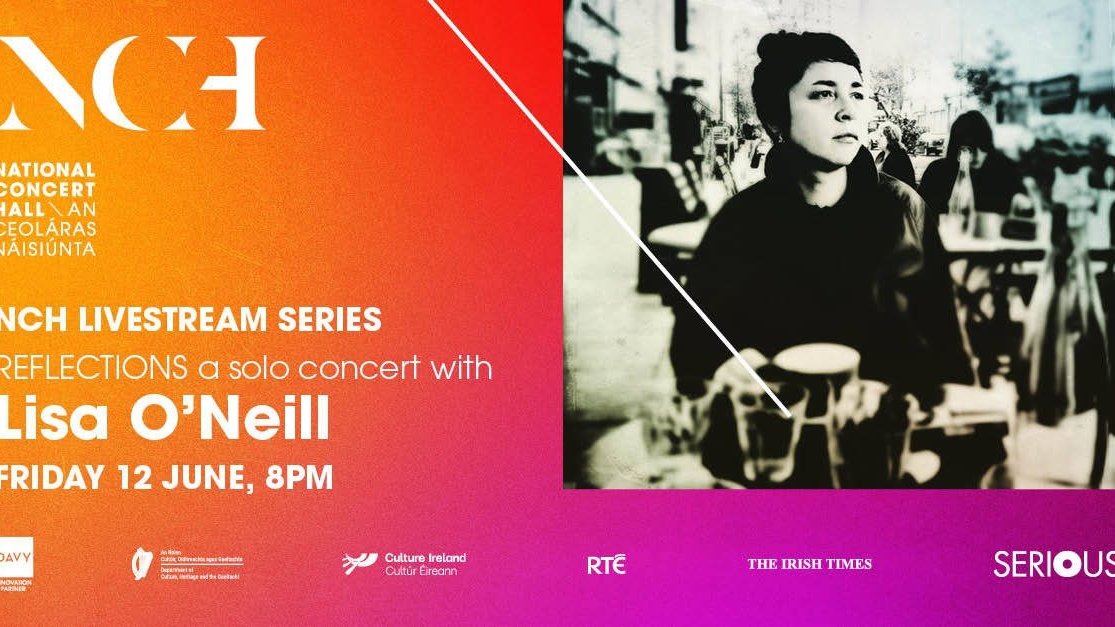 Lisa O'Neill | Friday 12 June | 8pm
We join with National Concert Hall, Dublin to present Lisa O'Neill - a songwriter like no other. Last year, she played a sold out Union Chapel show and featured in our Imagining Ireland programme, now she's back with her remarkable voice breathing new life into folk songs passed through generations
'Raw and unvarnished folk. Uncompromising, stunning, soul-shaking stuff' (★★★★★ Guardian)
'As beautiful as it gets. You will be drawn into an authentic, sometimes otherworldly, sense of place, time, and tradition. O'Neill calmly but decisively stakes her claim as a mould-breaker' (★★★★ Irish Times)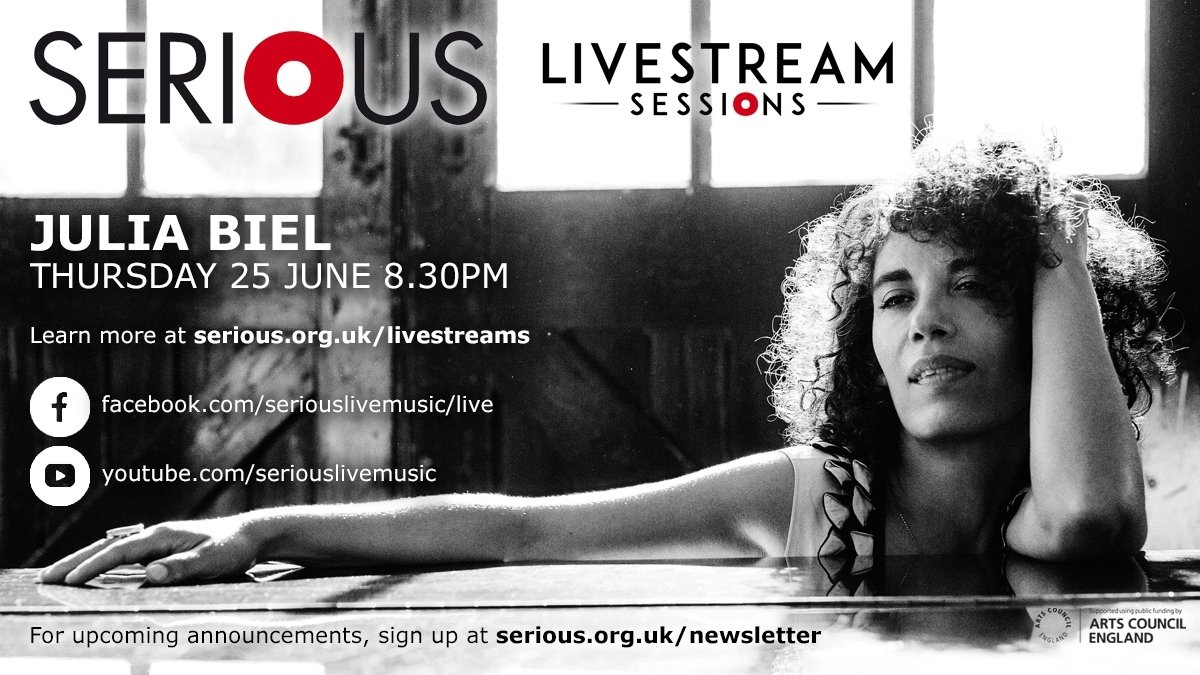 Julia Biel | Thursday 25 June | 8.30pm
MOBO, Urban Music Award, and BBC Jazz Award nominated Julia Biel fuses her love of jazz harmony with her influences of Talk Talk, Radiohead, Bob Dylan, and Joni Mitchell. From playing major festivals throughout Europe, and opening for Bob Dylan last year, she brings us into her home for her Serious Livestream Session
'Biel's unique piano style is one of the album's great strengths. Once you step inside Biel's musical sphere with that remarkable voice at its centre, you can't help but become completely immersed in it' (Jazzwise)
'If you had to make a comparison then only Prince's album Piano & A Microphone 1983 comes to mind. This is spirited, intimate and vulnerable but also proud and defiant. This is music for our time' (Kultkomplott, Germany)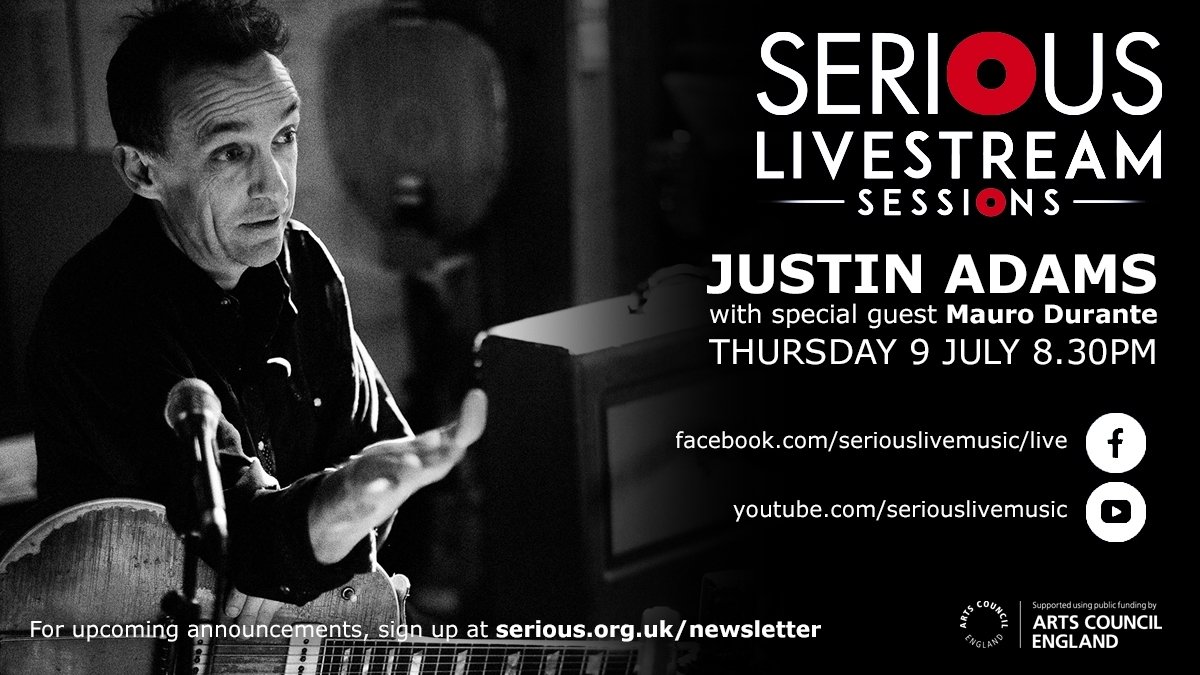 Justin Adams | Thursday 9 July | 8.30pm
Guitarist, producer and composer Justin Adams takes us on a journey through the musical strands of his life. From his childhood in the Middle East, his years in London collaborating with Jah Wobble and others, his travels to Morocco and meeting Tinariwen in the Sahara, to his work with Robert Plant, to his love of blues, rock and roll, and Celtic music. Each fascinating anecdote will be illustrated with a song or guitar instrumental straight from his home studio – an Aladdin's cave of instruments and artefacts from across the globe.During the Serious Livestream Session, Justin will chat to his friend and collaborator Mauro Durante (leader of award-winning pizzica group Canzoniere Grecanico Salentino) about the music they will bring on tour this November, as well as performing some of this new music for you.
He will be joined by Mauro Durante (Canzoniere Grecanico Salentino) for part of this Serious Livestream Session ahead of their tour this November, which can be found at serious.org.uk/justinandmauro
Our previous Serious Livestream Sessions have featured artists such as Rob Luft with Elina Duni, Stubbleman, Abel Selaocoe, and Teddy Thompson. They have been picked up by BBC 1, reviewed by Songlines, and been watched by arena-sized audiences with viewing figures growing still. You can watch them again below