The Serious family is saddened by the loss of one of its founders John Cumming – a much-loved colleague and friend.
John loved jazz, theatre and especially his family. He met the love of his life, his wife Ginnie, when they were studying at Edinburgh University, and they had a daughter, Kate.    
From the late 1960s, he worked primarily in theatre as a director, lighting designer and occasional writer. As well as designing lights for Lindsay Kemp and the Welfare State, he co-founded the Pool Theatre in Edinburgh. Although he is celebrated for his work in music, it was that sense of theatre that drove him to create inspiring festivals and produce extraordinary musical collaborations. 
John joined South Hill Park Arts Centre in 1973 to run the theatre and music programmes, and started the Bracknell Jazz Festival, building it into an international platform for contemporary jazz and improvised music. Turning freelance in 1977, he worked as a production and tour manager for Contemporary Music Network in the UK, and internationally for George Russell (creating the Anglo-American Living Time Orchestra), Carla Bley and Charlie Haden's Liberation Orchestra. He programmed the Camden Jazz Week and continued to work as lighting designer for the Albany Empire, IOU Theatre Company and Mike Westbrook.
In the mid-80s, he founded Serious Productions with John Ellson, working with Orphy Robinson, Andy Sheppard and John Surman. David Jones joined them to form Serious Speakout in 1992 and they launched what has become one of the world's great music festivals, the EFG London Jazz Festival. In 1996, Claire Whitaker joined, and they formed Serious as it is known today.
John loved pushing at the boundaries of jazz, reclaiming and underlining the radical inspiration of the music and exploring links with hip-hop and dance culture. He was close to so many major American artists, including Cecil Taylor, Max Roach, Jack DeJohnette and Robert Glasper, but he was particularly passionate about the creative forces inside European jazz. He touched many lives in the UK jazz scene and it gave him great satisfaction that he lived to see a new generation of jazz musicians delighting huge audiences.
John was at his best when he worked closely with colleagues and partners, sharing ideas, drinks, enthusiasms and elliptical Scottish jokes ("What is a Partick Thistle?" asked one bemused tour manager), and helping Serious to develop younger producers who have gone on to work across the world. He received Awards for Services to Jazz at both the BBC Jazz Awards and the Parliamentary Jazz Awards, and in 2014 he was made an OBE for Services to Jazz.
John stepped back from Serious last year, but he stayed connected right to the end. Just a couple of weeks ago, he was working on the European tour of his last international production, Harlem Hellfighters, which featured a new generation of young musicians from Tomorrow's Warriors working with Jason Moran. Combining film, literature, theatre and a dazzling range of black music, it was a complex and thrilling piece - a final statement by an inspiring producer who was loved by everyone who knew him.
Everyone at Serious sends all our love to Ginnie, Kate and his family.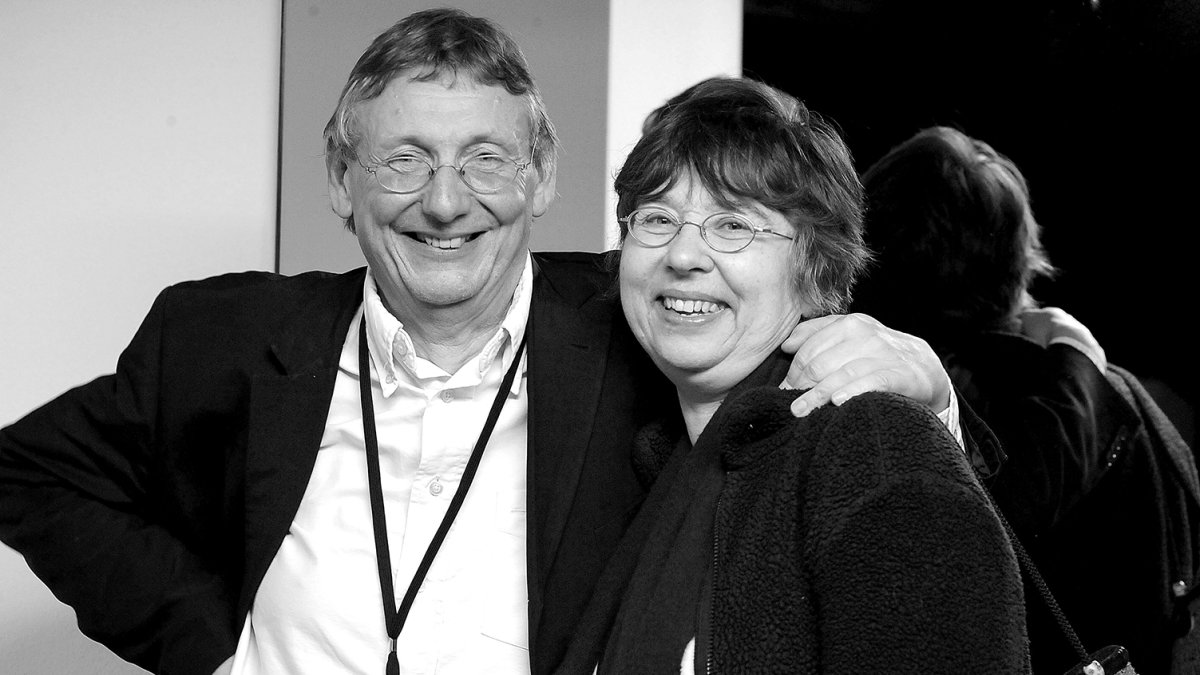 In his own words...

2017: Gilles Peterson interviews John on Worldwide FM's Brownswood Basements about where his love of jazz originated, anecdotes from his career, and his selected tracks. Listen from 1:04:00

2017: 'Jazz is a living, breathing entity' John celebrates EFG London Jazz Festival's 25th anniversary in this MusicWeek interview
2017: Listen to John on Robert Elms' Listen Londoner here

2013: John chats to Jazz FM about the growth of EFG London Jazz Festival into one of the largest pan-city music events, plus some track selections in this standalone audio interview

2012: John reveals highlights from his own record collection in this interview with Record Collector
A newly released chat with jazz pianist Ethan Iverson can be read here
Tributes have been flooding in to celebrate John. We have gathered some of the articles and personal posts here
The photographs here were taken by David Sinclair, who shared a passion for jazz and Scottish football with John, and are reproduced by kind permission of his son Malcolm Sinclair