Kronos Summer Festival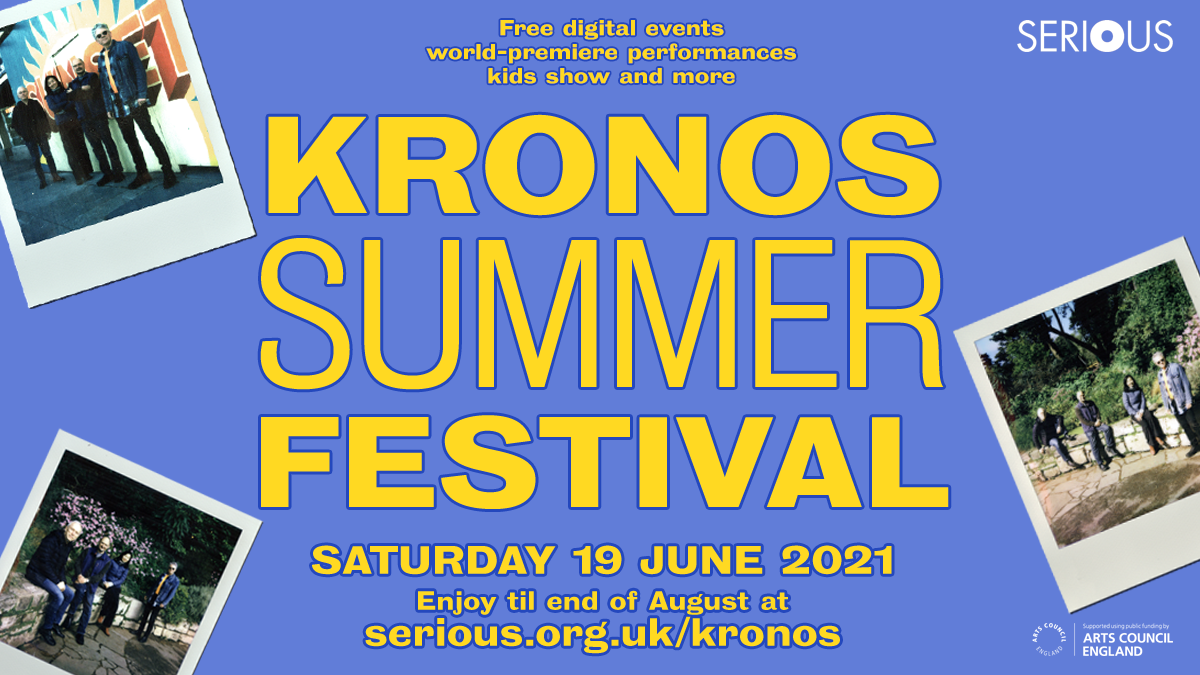 Kronos Performing Arts Association and Serious have created a huge free online summer festival that starts on Saturday 19 June 2021 and can be enjoyed right across the summer

The Festival features 15 world premieres by composers such as Sahba Aminikia, Hawa Kassé Mady Diabaté, Nicole Lizée, and Vân-Ánh Võ, alongside many of Kronos' signature works are featured, including Clint Mansell's Lux Aeterna from Darren Aronofsky's Requiem for a Dream, God-music from George Crumb's Black Angels, Terry Riley's One Earth, One People, One Love and Vladimir Martynov's The Beatitudes, with several pieces that were commissioned as part of Kronos' ground-breaking Fifty for the Future project. 

Art, activism and the fight for civil rights are key themes in Kronos' works, represented in the Kronos Summer Festival in pieces by Sahba Aminikia, Stacy Garrop, Nicole Lizée, Bill Morrison, Tongo Eisen-Martin, Eiko Otake, Kayla Pellom, Pete Seeger, Valerie Soe, Vân-Ánh Võ and Zachary James Watkins.

Along with three 45-minute concerts, the festival features KRONOS FESTIVAL Kids!, a lively and engaging 30-minute presentation for audiences of all ages 

Kronos has achieved lasting renown for transforming the string quartet concert into an immersive experience with lighting, video, audience participation, and more. In similar fashion, KRONOS SUMMER FESTIVAL's programmes stand apart from usual music streams. Rather than capturing a continuous concert, each programme is a mosaic of original films and performances, with contributions from such noted filmmakers as Sam Green (a world premiere), Bill Morrison, and Valerie Soe constituting a mini-festival within the festival. The programme will also feature new short films from the American Folklife Center at the Library of Congress, created to illuminate specific musical works.
Find out more about each event below
KRONOS SUMMER FESTIVAL is made possible by generous support from the Clarence E. Heller Charitable Foundation, the National Endowment for the Arts, and San Francisco Grants for the Arts. Additional support is provided by the William and Flora Hewlett Foundation and the Bernard Osher Foundation.