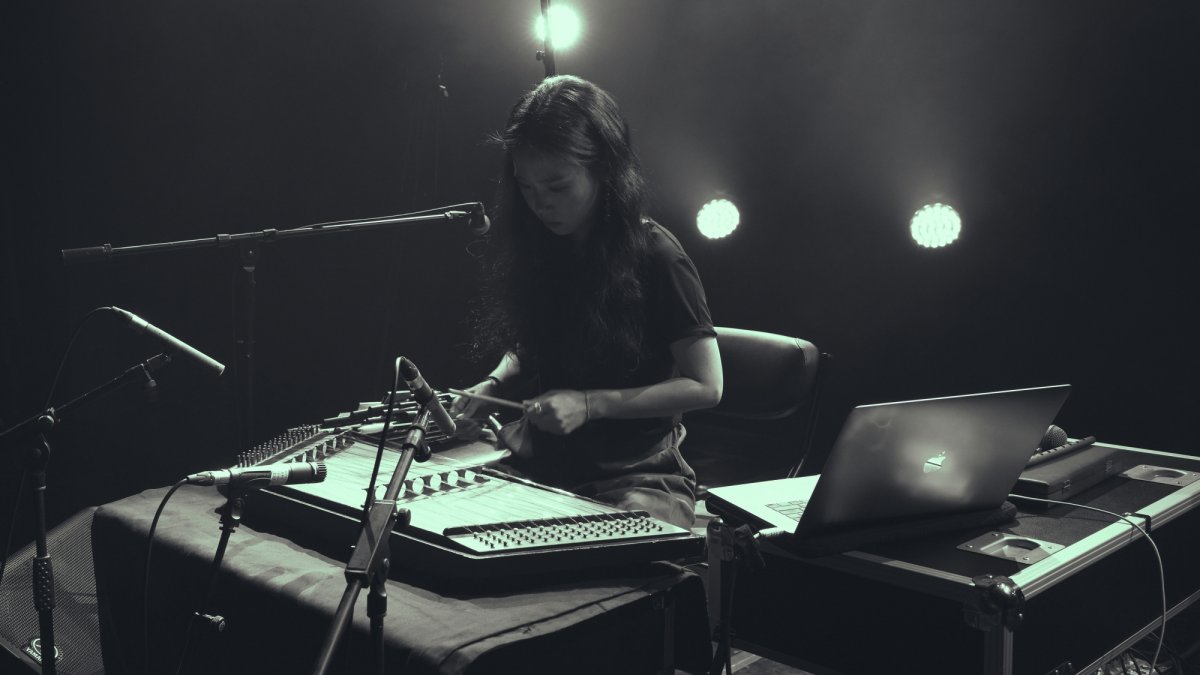 Park Jiha
Thu 24 November 2022
Stage time / 7:30pm
Doors / 7:00pm
Book Tickets
Location
LONDON Stone Nest,
136 Shaftesbury Ave,
W1D 5EZ
Tickets
£16 + booking fee
Park Jiha's latest album, the critically acclaimed 'The Gleam' (2022, tak:til/Glitterbeat) is a gorgeous meditation on the intersection of music and light. 
She plays the piri, a type of oboe, the saenghwang, a mouth organ, the hammered dulcimer known as the yanggeum and the glockenspiel. 
There's a stark clarity to her sound but it has a searching warmth, with occasional references to the formality of traditional Korean music that is her background, but she feels the distance she has put between herself and that teaching is "really what made my music what it is now".
Her music comes together as a beautiful whole, flows with a natural rhythm and breathes.

Park Jiha has a foot in jazz and drone, but her new album might be better described as "slow music", making art illuminating our organic relationship with passing time.

Uncut
Packed with moments of intense reflection, with melodies straddling the ancient and modern, The Gleam confirms Jiha as a singular talent.

MOJO
Stone Nest is an arts organisation and performance venue in the heart of London's West End, bringing exceptional and experimental art to a wide audience. A hidden gem nestled amidst the bright lights of theatreland, it offers a platform for bold, visionary artists and a space where audiences can encounter an eclectic programme of contemporary performance.

Stone Nest is an old building and unfortunately cannot currently accommodate electric wheelchairs. We can accommodate manually operated wheelchairs via a temporary ramp; please let us know that you are a wheelchair user when booking and whether a Companion will be accompanying you, and we will arrange a Companion ticket for you.