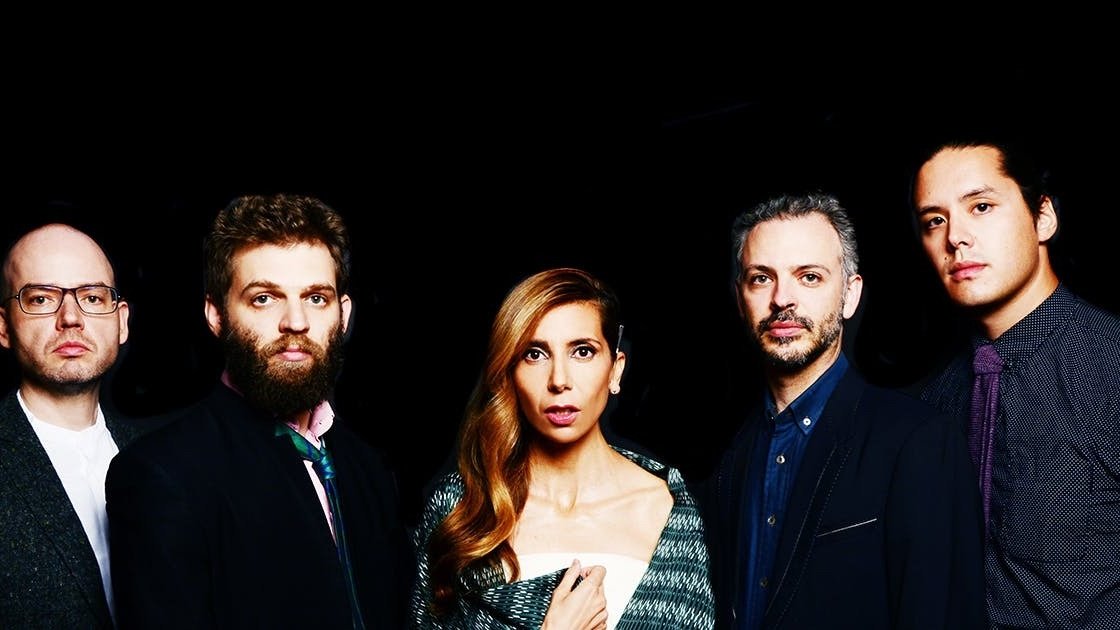 Magos Herrera with Brooklyn Rider: Dreamers | Voices of Hope
Sun 18 April
Stream time / 9:00am
Watch Here
---
Watch from Sunday 18 April until end of May
We toured Mexican singer Magos Herrera a few years ago. This is the film of her collaboration with string ensemble Brooklyn Rider, paying tribute to the 'Dreamers', the artists who kept the hopes of the oppressed alive with their music and poetry.
A collection of music that makes its case for life, love, and liberation through its sheer beauty

The Arts Fuse
Dreamers is not only a work of art, setting musicians of the highest order to accomplished music with purpose, but it is a work of love as well

Sounds and Colours
The programme showcases treasures from the Ibero-American songbook, reimagined in brilliant new arrangements, set to texts by such literary giants as Octavio Paz, Federico García Lorca and others who suffered under repressive regimes.
Brooklyn Rider have pushed the envelope pretty much as far as a string quartet can go, and in the process have raised the bar for other groups: they transcend any preconception about what serious composed music is all about

Lucid Culture