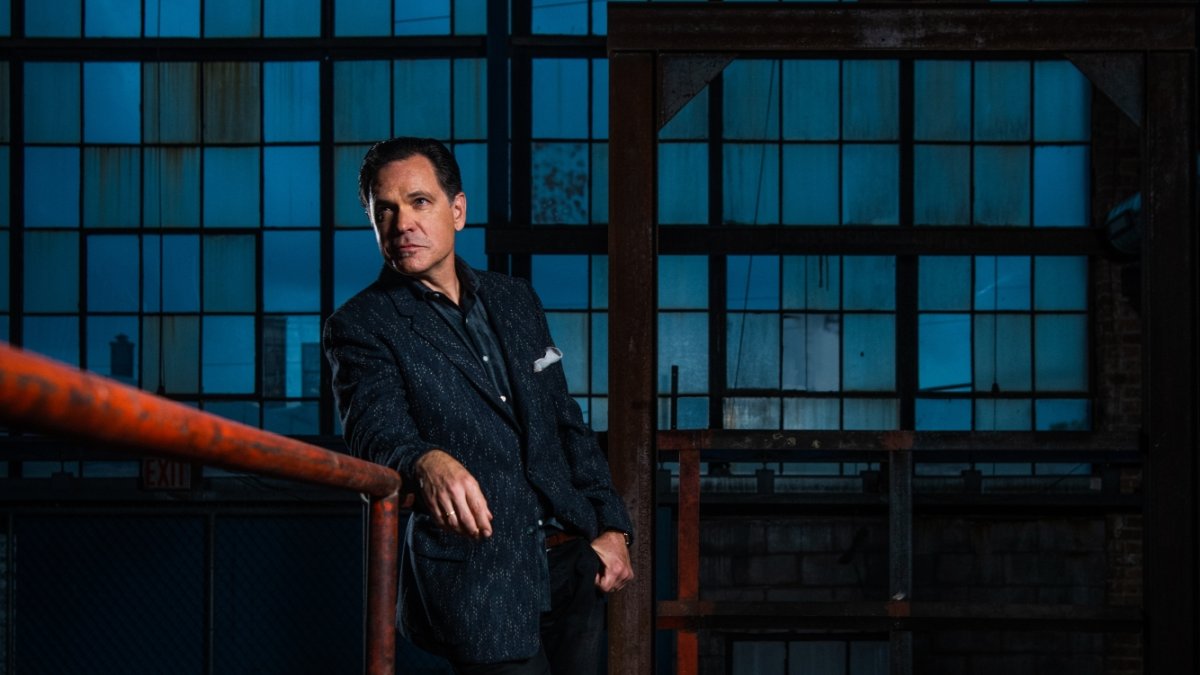 Grammy-winning vocalist Kurt Elling returns in style with an album of indelible beats, boisterous funk and unforgettable new lyrics in collaboration with co-producer Charlie Hunter and a star-studded band.

After scoring his second GRAMMY Award (and 14th nomination) in March 2021, the protean vocalist Kurt Elling hangs an unexpected left turn with SuperBlue for Edition Records.

Elling has always been a master of grooves, ranging from bebop to pure pop and progressive jazz to neo-soul, but he's never filled an album with sounds quite like these.

Thanks to newly sprung melody and lyrics from Elling, along with Hunter & co.'s fresh grooves, SuperBlue features all-new songs, innovative takes on compositions from jazz lions Wayne Shorter and Freddie Hubbard, and a raw and stripped-down treatment of "The Seed," a still-dynamic, decades-old riff on immortality written by Cody Chestnutt. There is even a slamming new version of a Tom Waits tune.
Kurt Elling also appears as a special guest vocalist in our glittering opening concert Jazz Voice
Select Date and Time
Sun 13 November
Door time / 5:00pm
Location
LONDON Jazz Cafe,
5 Parkway
NW1 7PG
Tickets
£27.50 - £40 + booking fee
Book Tickets
Sun 13 November
Door time / 8:00pm
Location
LONDON Jazz Cafe,
5 Parkway
NW1 7PG
Tickets
£27.50 - £40 + booking fee
Book Tickets