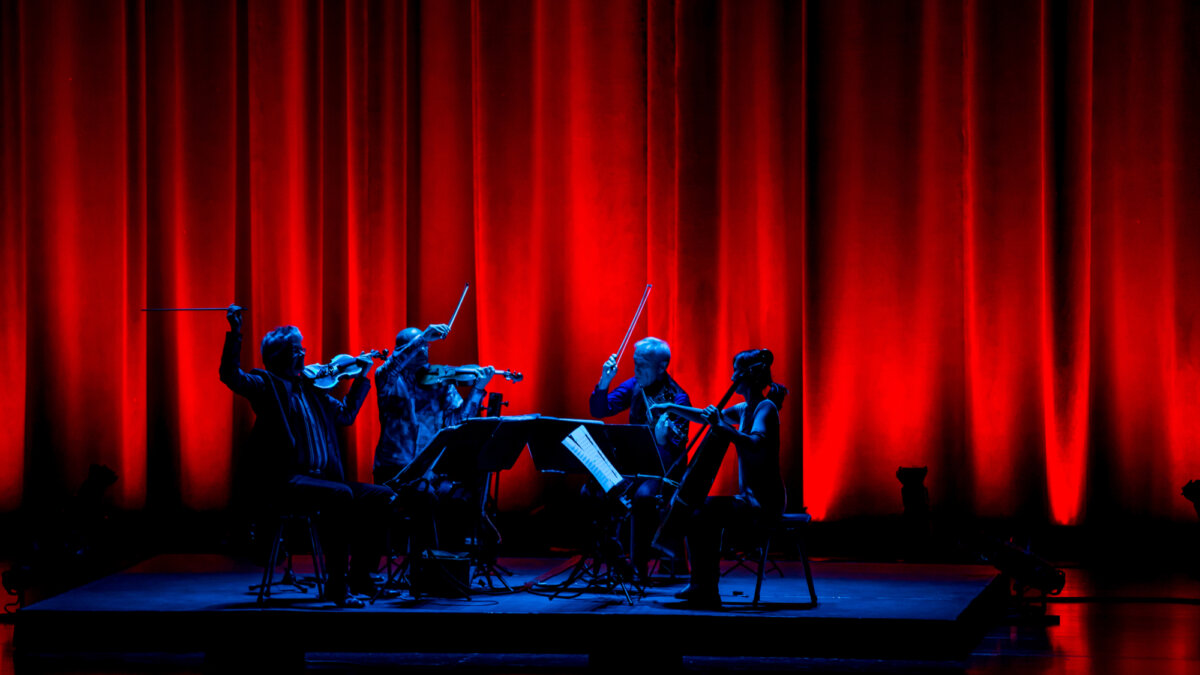 Kronos Quartet | Voices of Hope
Sun 25 April
Stream time / 9:00am
Watch from Sunday 25 April until end of May
The ever-inventive Kronos Quartet has pursued a singular artistic vision, combining a spirit of fearless exploration with a commitment to expanding the range and context of the string quartet. In the process, Kronos has become one of the most celebrated and influential groups of our time. 
They have just been nominated for the Americas Songlines Music Award 2021

They perform arrangements by Jacob Garchik, selections by Terry Riley, and others. The evening's centerpiece is an excerpt from Mary Kouyoumdjian's Silent Cranes, inspired by an Armenian folk song and depicting the voices of those lost in the Armenian Genocide of 1915. Also included is a selection from Zachary James Watkins's Peace Be Till, commissioned by Carnegie Hall and featuring the voice of Clarence B. Jones, speechwriter and personal counsel to Martin Luther King.