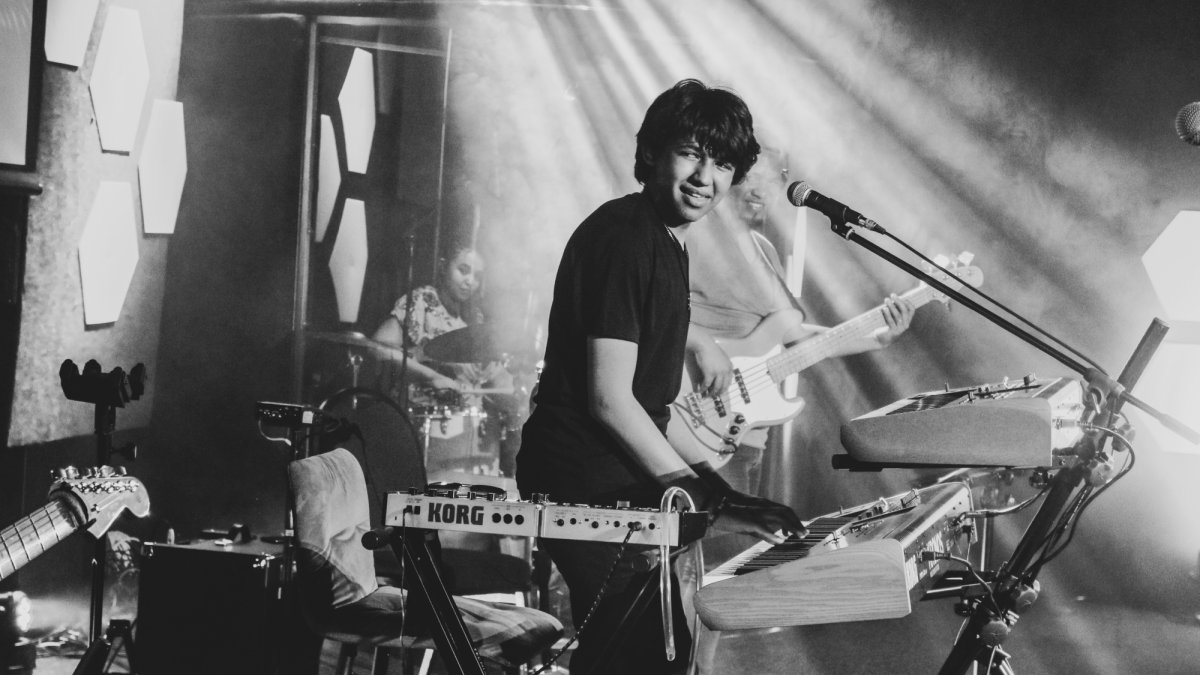 Justin-Lee Schultz
Sat 19 November 2022
Stage time / 7:30pm
Doors / 7:00pm
Book Tickets
Location
LONDON Powerhaus,
Middle Yard,
Camden Lock,
NW1 8AB
Tickets
£15 + booking fee
Justin-Lee Schultz is the youngest of three children, born on February 8, 2007 in Johannesburg South Africa. Both his dad and sister are musicians.
Justin started playing piano at the age of 5 and received an endorsement from Yamaha, South Africa that same year. His first stage performance was with his dad, just two weeks after he started playing piano. The family relocated in 2015, moving from South Africa to the United States, to follow their dreams. Justin and his sister Jamie-Leigh and father Julius went on to perform on America's Most Musical Family.
Some recent highlights include sharing the stage with T-Pain, Jacob Collier, Steve Vai, and many more. At age 15, there are no limits to where Justin can take his career. One thing is for sure, the journey is going to be a wild ride.