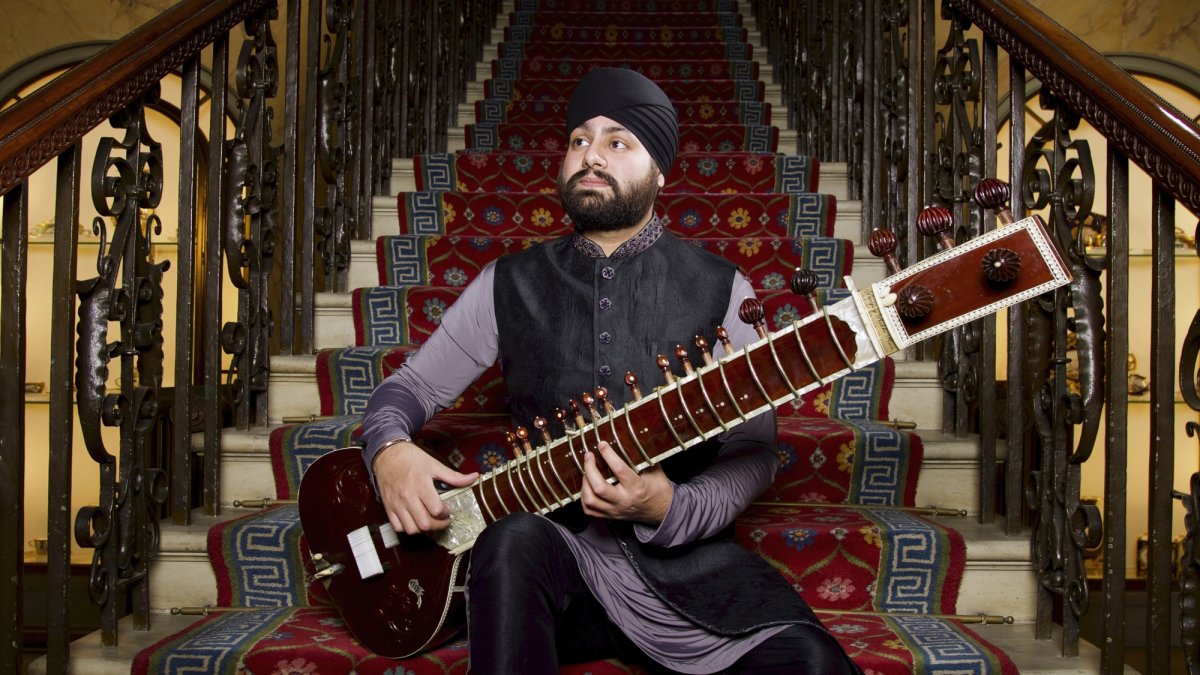 Jasdeep Singh Degun: Anomaly
Sat 14 May 2022
Stage time / 8:00pm
Location
LONDON Kings Place (Hall One),
90 York Way
N1 9AG
Serious is proud to present the launch of the debut album by Jasdeep Singh Degun – a young sitarist steeped in the North Indian classical tradition and proudly born, raised and based in Leeds.

In May 2022, Jasdeep Singh Degun releases his debut album Anomaly on Real World Records — a project showcasing an almost preternatural musicality, a way with technique, improvisation, composition and collaboration that will dazzle purists and newcomers alike. Mentored by Nitin Sawhney and working with Sawhney's producer David McEwan, the album's twelve tracks range from inspired sitar solos to orchestral cinematic journeying. Music rooted in the ancient repertoire of raags, the frameworks used in the improvised performances of Indian classical music, and delivered with contemporary flair.
Anomaly is my way of shining a light on Indian classical music, on the music that comes naturally to me as a product of my surroundings as well as my training
For the Anomaly album launch at Kings Place, Jasdeep will be joined by a large ensemble of collaborators from across the Indian classical, western classical, and jazz traditions, showcasing his performance, composition, and collaborative prowess. Submit to the beauty and sorrow, the poetry and power, of the sitar.