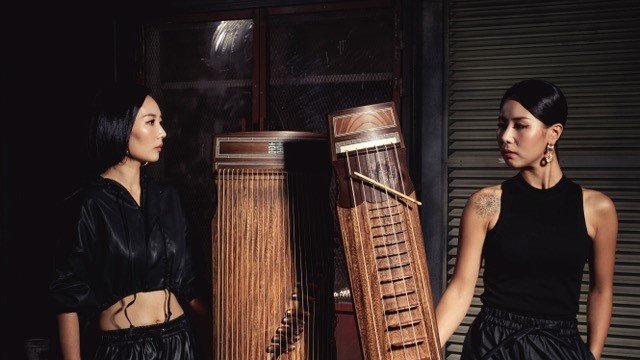 Dal:um | K-Music 2021
Sat 06 Nov 2021 & Mon 08 Nov 2021
View Shows
Extracting intricate and experimental compositions from stringed folk instruments the gayageum and geomungo

Guardian
An astonishing performance

Uncut
For the first time, the K-Music Festival presents the live performance of Dal:um commissioned by the Yeowoorak Festival, the National Theatre of Korea. The two festivals have joined forces and will continue to work together to present the very best of Korean talent.

Dal:um is a Seoul-based musical duo who challenges the sonic possibilities of Korea's most well-known traditional string instruments: the gayageum (played by Ha Suyean) and geomungo (played by Hwang Hyeyoung). Ethereal and otherworldly, Dal:um creates a compelling soundworld that treasures subtle dynamics and the space between the notes.

Despite their apparent similarity, the gayageum and geomungo are surprisingly different from each other in structure, playing techniques and tone. Dal:um will show how innovative interpretations create a harmony of strong energy and beautiful voices of the two instruments.

Dal:um's beautifully balanced and expansive music is defined by inspired dialogue and creative paradox. They released the first album very recently on Glitterbeat's label imprint tak:til.
Select Date and Time
Sat 06 November
Stage time / 7:45pm
Location
LONDON Southbank Centre / Purcell Room,
Belvedere Road
SE1 8XX
Tickets
£15 + booking fee
Book Tickets
Mon 08 November
Stage time / 8:00pm
Location
NORWICH Arts Centre,
51 St Benedict's Street
NR2 4PG
Tickets
£13.50 + booking fee
Book Tickets