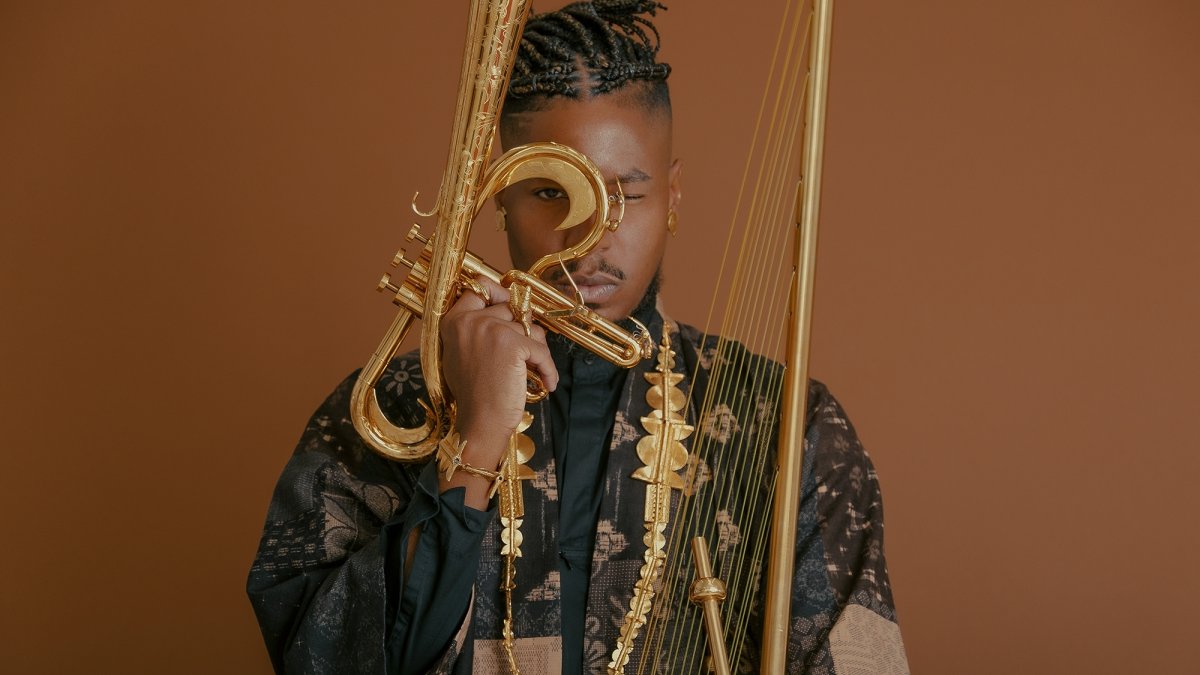 Chief Xian aTunde Adjuah (Formerly Christian Scott)
Tue 13 September 2022
Stage time / 8:00pm
Book Tickets
Location
LONDON KOKO,
1A Camden High Street
NW1 7JE
Tickets
Standing unreserved £25 + booking fee
In the run up to the 30th edition of EFG London Jazz Festival in November, Serious, producers of the Festival celebrates the birthday with global jazz stars year-round. This marks our first KOKO show since its glorious re-opening, with more to follow in this year's 30th Birthday Festival.
Chief Xian aTunde Adjuah (formerly Christian Scott) is six-time Grammy-Nominated sonic architect, trumpeter, multi-instrumentalist, composer, producer, designer of innovative technologies and musical instruments (Adjuah Trumpet, Siren, Sirenette, and Chief Adjuah Bow) and returns to London for a UK-exclusive show.
Previous jam-packed shows in Scala, Electric Ballroom and EartH are followed by the unique atmosphere of KOKO hosting Xian's high energy music fusing African rhythms, with jazz, hip hop and rock.
Crowned Chieftain of the Xodokan Nation of the maroon tribes of New Orleans, Adjuah has released thirteen critically acclaimed studio recordings, four live albums, and one greatest hits collection. He returns with a new vision of blues and rock 'n' roll centred around vocal storytelling, song, and Xian's innovative new instrument "Chief Adjuah's Bow" (an electric double-sided N'goni/Kora/Harp created by Adjuah). 
New single 'Bark out Thunder Roar out Lightning' bridges past and future by marrying the folkloric styles, ceremonial and ritual practice of the Maroon and Black chiefdoms and culture of New Orleans with his own innovation; Stretch Music. The result, a spellbinding exhibition of Afro-New Orleanian and West African narratives where music, dance and cultures collide in a riveting new approach that fills in the often veiled histories and roots of blues and rock 'n' roll.
Christian Scott aTunde Adjuah looks back from jazz's future

Fader
Ushers in a new era in jazz

NPR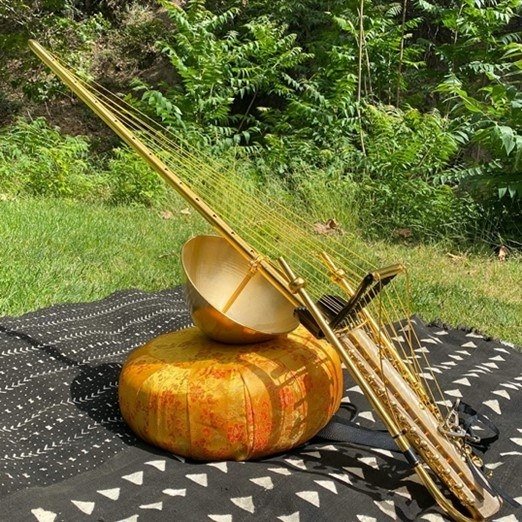 Chief Adjuah's Bow is a hybridized double-sided harp created by Adjuah in 2021. The Bow was ideated to serve as a bridge between Modern Electric Guitars and Donso N'goni, Kamele N'goni, Kongoni, Simbi, and Kora, West African root har-melodic instruments of the blues and rock 'n' roll.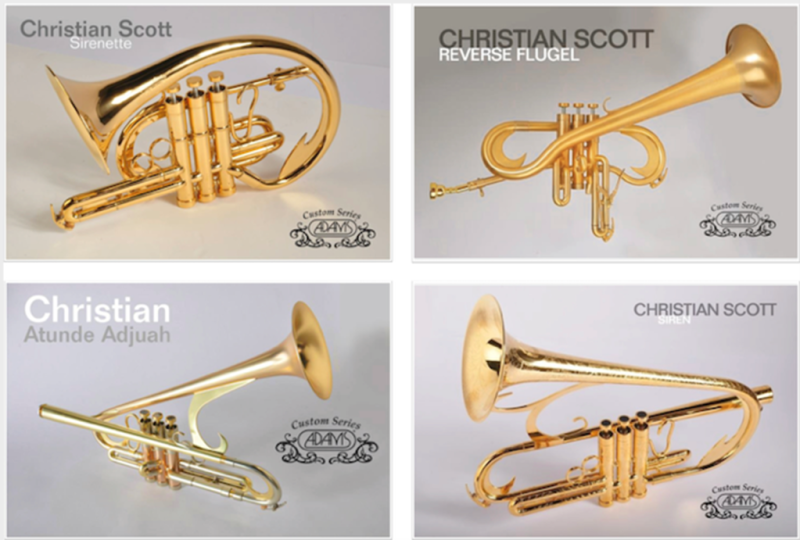 The Adjuah Trumpet [aka Reverse Flugelhorn] - is a less conical figure 8 shaped flugelhorn with a trumpets receiver, shepherd's crooks and a tilted bell. Designed to both darken the sound and accentuate the upper register, significantly expanding the range of the instrument.

Adjuah's tilted bell Trumpet - similar in appearance to Dizzy's Gillespie's iconic trumpet but designed with one less turn at the bell, giving the horn very little resistance. The model bolsters an upturned bell with integrated receiver which helps facilitate a wide array of timbre changes along with balancing the openness of the horn.

The Siren – is a hybridized trumpet with an integrated mouthpiece, built to merge the dynamic elements of the trumpet, flugelhorn and cornet.

The Sirenette – is a large bore cornet with adjustable receiver, shepard's crook and a French and Flugel horn inspired bell.