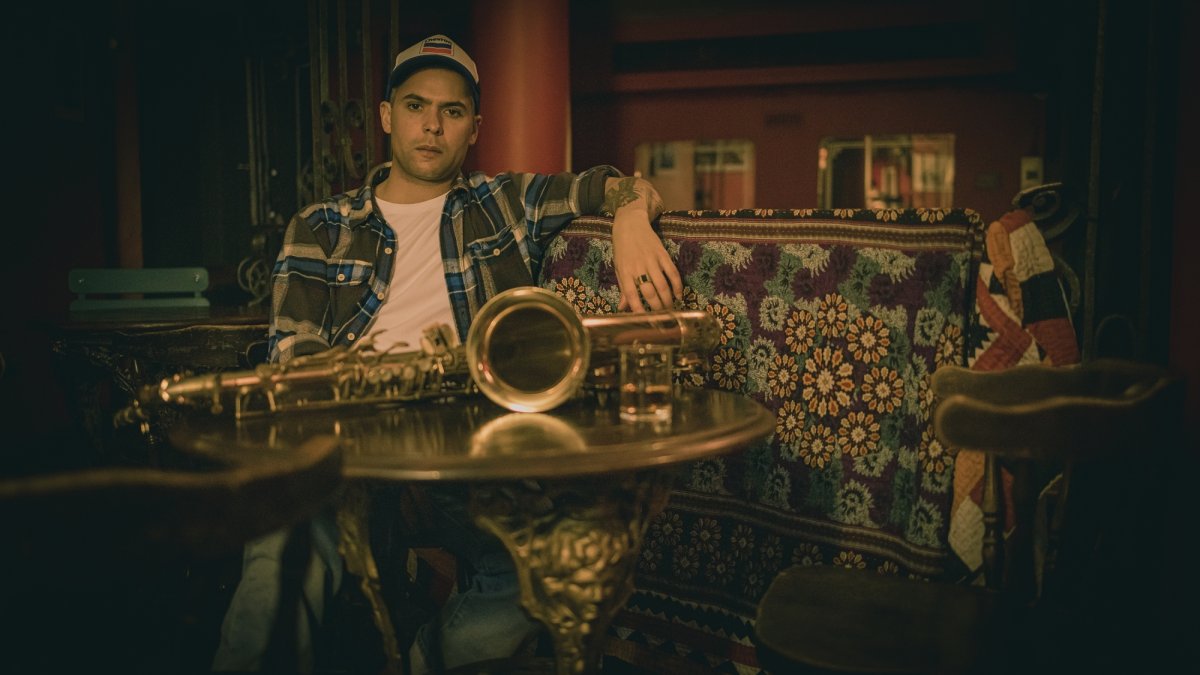 Binker Golding
Fri 11 November 2022
Stage time / 7:45pm
Book Tickets
Location
LONDON Southbank Centre / Purcell Room,
Belvedere Road
SE1 8XX
Tickets
£20 + booking fee
For the opening night in the Purcell Room EFG London Jazz Festival will welcome the composer and saxophonist, Binker Golding. He will be playing music from his new album Dream Like A Dogwood Wild Boy released on Gearbox Records.

This album finds Golding moving towards a new sound that incorporates elements of blues, heart-land rock and Americana while remaining rooted in the jazz idiom. The songs explore themes of manhood, father and son relationships, friendship, love and sex, reflection, drinking, escapism, death, masculinity, and resilience. His quintet features some of the UK's most talented artists featuring pianist Sarah Tandy, guitarist Billy Adamson, double bass player Daniel Casimir and drummer Sam Jones.

For this appearance, Binker will be expanding his core group with special guests to create a unique performance for EFG London Jazz Festival audiences.