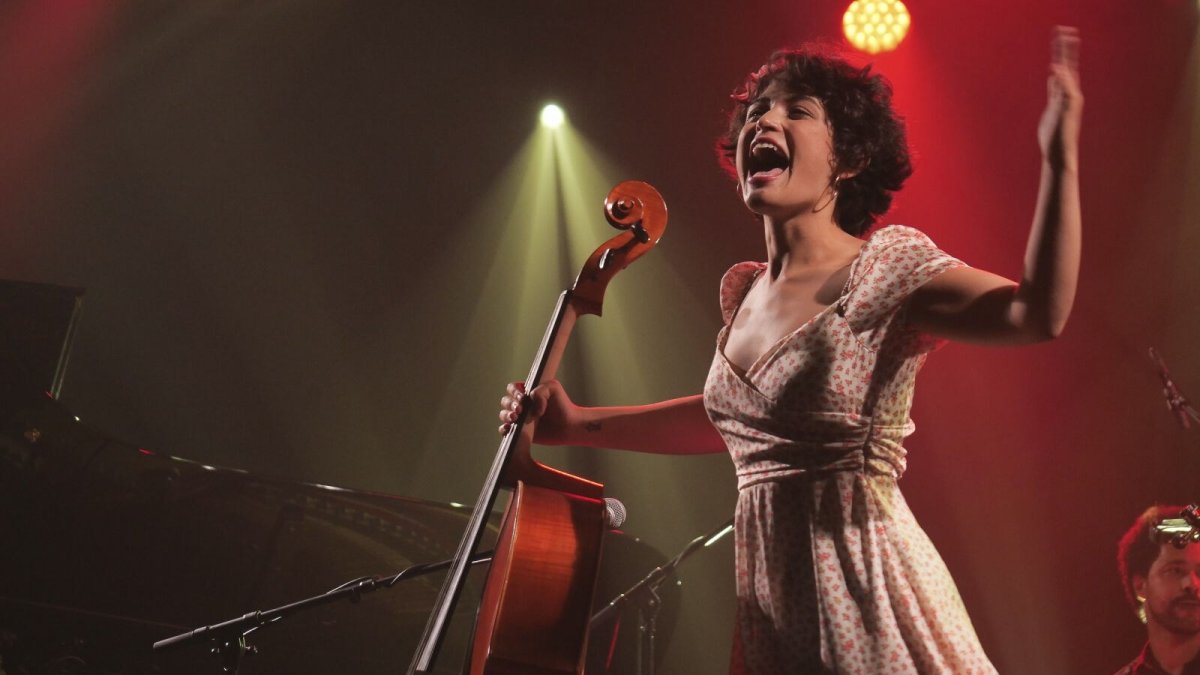 Ana Carla Maza
Tue 16 Aug 2022 & Wed 17 Aug 2022
View Shows
A gorgeous multilingual voyage through Cuban, Brazilian, Argentine and Peruvian songcraft

The Guardian
Cuban/Chilean cellist and composer, Ana Carla Maza comes to the UK for two dates in August, performing material from her new album, Bahía, released in February this year on Persona Editorial Records. Ana Carla creates a beautiful mix of classical cello and vocals, drawing on Cuban son, samba, bossa nova, tango, jazz and chanson.

Ana Carla Maza was born in Havana to a musical family - her father was Chilean pianist Carlos Maza and her mother Cuban guitarist Mirza Sierra. She began to play the piano at the age of five, taught by Miriam Valdés, sister of pianist Chucho Valdés, and started the cello at eight, appearing on stage for the first time in Havana when she was barely ten. She moved to Paris in 2012 to study at the Conservatoire and embarked on a solo career, performing throughout Europe, meeting the inspirational cellist Vincent Segal during that time.

Her new album, Bahía, was recorded acoustically in Barcelona in one take: "direct, simple, sincere, in one go, one afternoon was enough" and for Ana Carla it is a post-pandemic album where the importance of the present cannot be overstated. Bahía is inspired by the musical traditions of her childhood, from Brazilian bossa nova to Cuban habanera incorporating Latin rhythms, pop tunes, jazz harmonies and classical techniques. She has released two previous albums: Solo Acoustic Concert (2016) and La Flor (2020).
Her album Bahía is a seriously refreshing listen and a complete triumph. Hats off to Ana Carla Maza

★★★★★ Songlines
This album is a boundaries-down melding of jazz, classical music, unhurried Cuban son and swaying Brazilian samba and bossa nova, made more distinctive by virtuosic string work and lyrics sung in silvery French and Spanish. Lovely stuff!

Jazzwise
I love the energy in her music - there is a boundless sense of Cuba

Hannah Peel/BBC Radio 3
Select Date and Time
Tue 16 August
Stage time / 8:00pm
Doors / 6:30pm
Location
LONDON PizzaExpress (Holborn),
99 High Holborn
WC1V 6LF
Tickets
£25 + booking fee
Book Tickets
Wed 17 August
Stage time / 5:30pm
Location
SNAPE MALTINGS Dome Stage,
Snape
Saxmundham
Suffolk
IP17 1SP
Tickets
Free but must be pre-booked FREE
Book Tickets