BT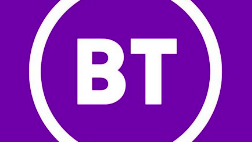 As part of the Cultural Olympiad in the lead-up to the Olympics in London 2012, we partnered with BT to design and deliver BT River of Music, a project that "must surely be in the Guinness Book of Records for scale and sheer logistical complexity". The project was created over five years leading up to London 2012, and was held the weekend before the Olympic and Paralympic Games. 


Through 78 commissions from across the globe, we created new collaborations that represented every one of the 205 participating nations. The performances were created in locations across Great Britain and Northern Ireland, and then staged simultaneously at six iconic sites along the River Thames, with each site representing one of the six continents that took part in the Games.

Our partnership with BT was characterised by our shared passion for making connections across cultures and creating new possibilities to celebrate difference. BT River of Music provided the perfect platform to celebrate these values by developing a project of dizzying scale and ambition.