On Track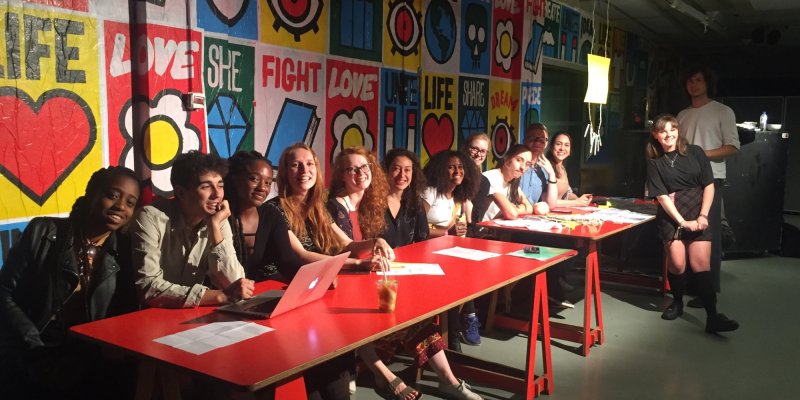 The 2019 Edition:

In our 2019 edition of the programme, we recruited candidates to work in the Production, Programming and Communications teams at Serious.

Participants had the opportunity to work closely with the Serious teams to support delivery of the EFG London Jazz Festival, taking on specific projects and pieces of work. This was an invaluable opportunity to gain hands-on experience of live music production, working with our vibrant and dynamic Festival team and alongside leading industry experts.

The 2019 scheme included:
• An induction process to the organisation where participants met the other placements and the Serious team.
• A placement period of 2-3 weeks during the summer period. 
• On-the-ground delivery of events across the weekends of the EFG London Jazz Festival.


The independence we've got is great. I feel we are really given the opportunity to explore our own ideas and make our own decisions, which helps us grow as individuals and a group.

(alumnus)
I didn't expect to get the opportunities to collaborate with Serious in such depth, for example working at London Jazz Festival, and feel part of the team (and make some great friends).

(alumnus)
The 2021 Edition:
Whilst the live events industry has been on pause, we have also had to postpone latest editions of this scheme. Instead we are delighted to offer industry insights from respected colleagues across the creative and cultural sector through this series of masterclasses, mentoring videos, and downloadable resources. 


Industry Insights with Trish Brown
Industry Insights with Katie Pattinson
Play Well Be Well with Denise Devenish
Composition Crashcourse with Peter Edwards
Improvise On Instinct with Rob Luft & Elina Duni
ARTicle 10 - Conversations In The Era Of Black Lives Matter: Revolutionary Versus Reactionary
ARTicle 10 - Conversations In The Era Of Black Lives Matter: Our Generation & Their Institutions
ARTicle 10 - Conversations In The Era Of Black Lives Matter: In What Language?