Move On Up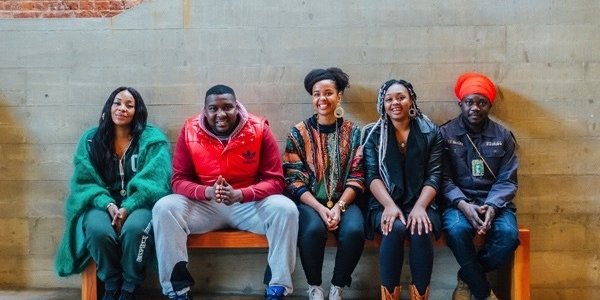 Move On Up is a talent development programme for creative artists working in African and Caribbean music, who live in England.

The programme is made up of a week long residency with an intensive schedule of talks from industry specialists and practical sessions in making and presenting work.

In 2010 and 2011, Move On Up was delivered at Dartington Hall in Devon and an additional module in musical theatre was offered at Theatre Royal Stratford East, where the focus was on directing for musical theatre and writing for the form.

In 2016, Move On Up concentrated on engagement with new media and was calledMove On Up: New Music & New Media. The initiative was produced in conjunction with Aldeburgh Music and was delivered at their headquarters at Snape Maltings in Suffolk.

Here is a selection of the feedback from participating artists:
It has totally revolutionised the way I work. A structure has been provided where I can now plan my next steps, rather than just create music and hope fort he best. The balance of power and control has been shifted into my hands. Bianca Rose
This week has been much more than I ever expected. It was a once in a lifetime opportunity that shall prove to flourish in my future! Jahmel Ellison
This week at Move On Up has completely revolutionised my thought process and practical approach to running and growing my business. Bumi Thomas
I have a plan now, with clear goals and I feel I have gained a large amount of confidence and self-belief. I actually feel like a new man, clichéd as it sounds. But I really do and it is all down to the guidance and support of the Move On Up programme. Esco Williams
Anna Umbima, who chaired the 2011 residency, said

'It was one of the most successful talent development programmes I have witnessed during my many years involvement in designing, delivering and facilitating such work. This outstanding achievement was due to a combination of factors including; clarity of purpose, the detailed preparation and organisation of all aspects of the programme, the range, suitability and desire of the artists selected, the finely- tuned timetable, the setting and the focussed commitment of all the speakers, organisers and, of course, the artists. During and immediately after the week, the artists expressed how the programme had had a powerful impact upon them and that they believed it to be one of the most significant events in enhancing their practice and careers. As one said to me on the final day 'It feels as though this week has given every single part of my brain a workout, practical, creative, intellectual, musical, logical, spiritual... you name it.'.'

Anna Umbima
In the years following the residencies, Serious has continued to work with many of the Move On Up artists, and their creative ideas and talents have been programmed into the EFG London Jazz Festival, Learning & Participation projects, and various tours and special events.

Move On Up (2010 & 2011) was supported by the National Lottery through Arts Council England, was produced by Serious as part of Black Routes and delivered in collaboration with Dartington and Theatre Royal Stratford East.   Move On Up: New Music & New Media (2016) was produced by Serious and Aldeburgh Music, with support from Help Musicians UK, The Leverhulme Trust and Serious Trust.
For more details on Move On Up, please email i[email protected]
Have a look at the photos on our Flickr page.
WORD 590KB

PDF 168.96KB

PDF 54.83KB

PDF 376KB