LEAP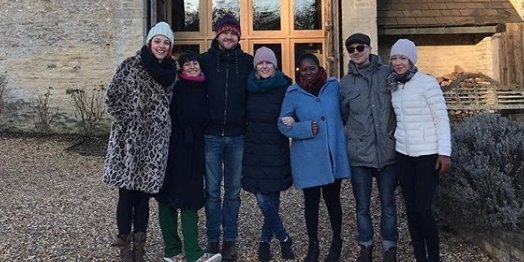 Learning, Education, Access, Participation.
LEAP is an exciting Talent Development programme which supports eight outstanding artists from around the UK who wish to develop their Learning & Participation skills, ideas and practice broadly. 
The programme takes the shape of a residential at Cats Abbey in Oxfordshire, where participants receive support and training on specific areas that they would like to develop, as well as collaborating with the other artists, working with local communities and developing a toolkit for L&P work that they can utilise in all of their future delivery. 
The residency is followed by a period of on-going support which also includes the allocation of seed funding to each participant to develop a Learning & Participation project longer term. Find out more about our 2019 residency here
It was an overwhelmingly fabulous experience and I feel l have met and made contact with some remarkable people. Sam Sweeney, LEAP participant 2019
I have come away with so much knowledge and inspiration I cannot wait to implement it all in my practice. I've come away as a musician, and facilitator, simply doing what I love everyday. Sarah Fisher, LEAP participant 2018
Please click the links below, to learn more about our LEAP alumni:

2018 alumni

2019 alumni


For more information on the programme, please email [email protected].

Our 2018 and 2019 Editions have been generously funded by the Paul Hamlyn Foundation.