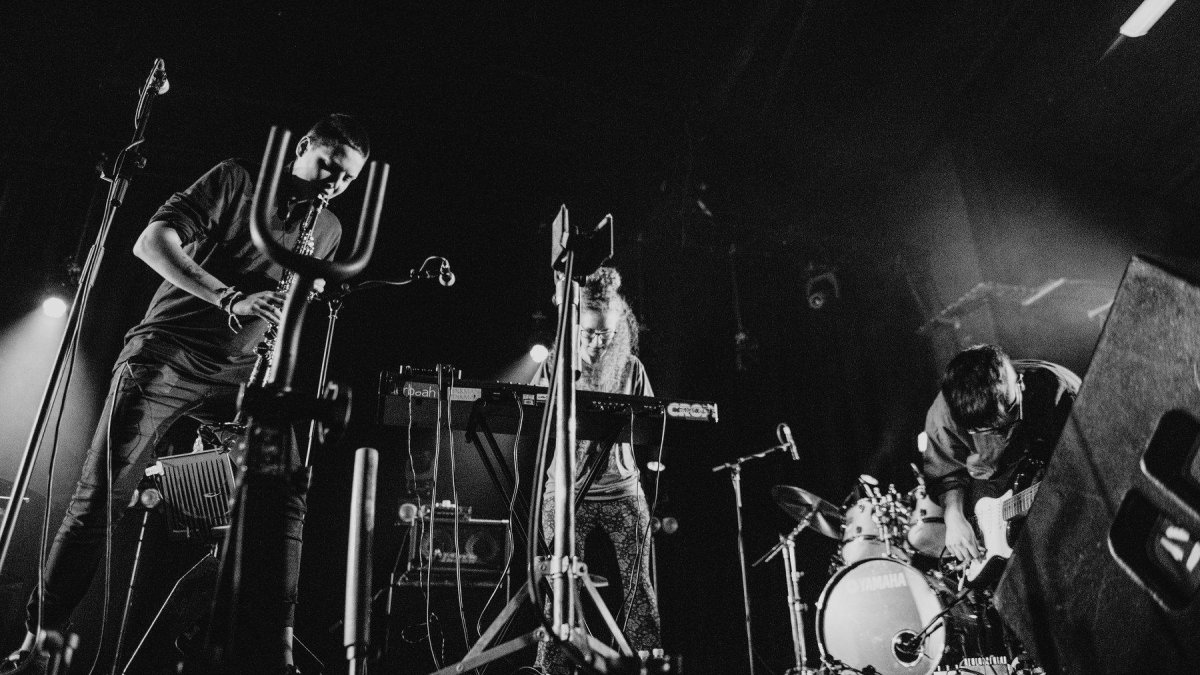 Take Five presents: Improvisational Soundscapes
Sat 20 November 2021
Stream time / 3:00pm
New Horizons
Streams & Films
Homegrown
digital
Take Five Presents
Location
ONLINE (EFG London Jazz Festival YouTube),
---
Sat 20 Nov 2021
J Frisco, John Pope and Samuel Eagles – genre crossing improvisations and soundscapes
The future of UK jazz showcased as we present artists from our Take Five Talent Development initiative that supports emerging jazz and improvising musicians through mentorship, residencies, and collaborations. Past participants include Seb Rochford, Shabaka Hutchings, Yazz Ahmed, and Nubya Garcia

Our matinee show sees the return of three former Take Five participants

A master of improvisation, double bass player John Pope explores the boundaries and combinations of jazz, rock, and experimental music as well as a committed practitioner of education and community outreach as a composer/arranger and facilitator

Saxophonist Samuel Eagles has placed himself in many circles from bebop to contemporary jazz and from Afrobeat to artistic alternative original music. Samuel is constantly using this wealth of experience to search for new paradigms in his own music which has earned him much critical acclaim nationally and internationally throughout almost a decade

J Frisco are an award-winning avant-garde jazz trio featuring soprano saxophone, electric guitar, keyboards and vocals; they create improvised genre-fluid soundscapes and noise drawn from emotion, political, and gender issues. They thrive on challenging both their own and their audiences perceptions of time, space and sound
Tickets for this show are £15 + booking fee, but you can get tickets to both afternoon and evening shows for a discounted price of £25 + booking fee
Take Five is an annual talent development programme produced by Serious, and funded by the PRS Foundation, Help Musicians, Arts Council England, and Serious Trust.

Select Date and Time
Sat 20 November
Stage time / 3:00pm
Location
LONDON Southbank Centre / Purcell Room,
Belvedere Road
SE1 8XX
Tickets
£15 (discount for both shows at £25) + booking fee
Sat 20 November
Stream time / 3:00pm
Location
ONLINE (EFG London Jazz Festival YouTube),